Farm animal welfare as a key element of sustainable food production
Animal welfare and sustainable food production
Keywords:
Farm animal welfare, Sustainable food production, Environmental sustainability, Ethical consumption, Consumer demand, Pasture-based farming
Abstract
This comprehensive review article explores the critical relationship between farm animal welfare and sustainable food production, addressing the growing awareness of the ethical, environmental, and economic implications of animal treatment in agriculture. Prioritizing farm animal welfare is not only a moral imperative but also a key element in achieving a truly sustainable and resilient food system. The study examines the challenges and opportunities associated with enhancing animal welfare practices and their profound impact on sustainability. It analyzes potential benefits and barriers for farmers, consumers, and society at large in adopting more ethical and humane food production practices. By addressing these issues, the article aims to foster a more sustainable food production system that promotes animal welfare, environmental conservation, and social responsibility. Emphasizing the importance of ethical treatment, the review discusses improved animal health and productivity, the environmental impact, consumer perspectives, and successful case studies that highlight the transformative potential of embracing farm animal welfare in shaping a compassionate, resilient, and sustainable food industry.
References
Broom D. (2021). Farm animal welfare: A key component of the sustainability of farming systems. Veterinarski Glasnik 75(2): 145-151.
Bock B, Buller H. (2013). Healthy, happy and humane: evidence in farm animal welfare policy. Sociologia Ruralis 53(3): 390-411.
Boyle LA, O'Driscoll K. (2011). Animal welfare: an essential component in food safety and quality. In: Food Chain Integrity. Woodhead Publishing, Sawston, United Kingdom. Pp. 169-186.
Christensen T, Denver S, Sandoe P. (2019). How best to improve farm animal welfare? Four main approaches viewed from an economic perspective. Animal Welfare 28(1): 95-106.
Dawkins MS. (2023). Farm animal welfare: Beyond "natural" behavior. Science 379(6630); 326-328.
Fernandez-Mateo J, Franco-Barrera AJ. (2020). Animal welfare for corporate sustainability: the business benchmark on farm animal welfare. Journal of Sustainability Research 2(3): e200030. https://doi.org/10.20900/jsr20200030
Garcia R. (2017). One Welfare': a framework to support the implementation of OIE animal welfare standards. Bulletin OIE 2017: 3-8. http://dx.doi.org/10.20506/bull.2017.1.2589
Harper GC, Makatouni A. (2002). Consumer perception of organic food production and farm animal welfare. British Food Journal 104(3/4/5): 287-299.
Horgan R, Gavinelli A. (2006). The expanding role of animal welfare within EU legislation and beyond. Livestock Science 103(3): 303-307.
Hashem NM, Gonzalez-Bulnes A, Rodriguez-Morales AJ. (2020). Animal welfare and livestock supply chain sustainability under the COVID-19 outbreak: An overview. Frontiers in Veterinary Science 7: 582528. https://doi.org/10.3389/fvets.2020.582528
Lever J, Evans A. (2017). Corporate Social Responsibility and Farm Animal Welfare: Towards Sustainable Development in the Food Industry? CSR, Sustainability, Ethics & Governance. In: Samuel O. Idowu and Stephen
Vertigans, editors, Stages of Corporate Social Responsibility. Springer. Pp. 205-222, Springer. https://doi.org/10.1007/978-3-319-43536-7_10
Miele M, Lever J. (2014). Improving animal welfare in Europe: Cases of comparative bio-sustainabilities. Sustainable Food Systems: Building a New Paradigm. Routledge 143-165.
Main DCJ, Kent JP, Wemelsfelder F, Ofner E, Tuyttens FAM. (2003). Applications for methods of on-farm welfare assessment. Animal Welfare 12(4): 523-528.
Tucker CB, Mench JA, Keyserlingk MV. (2013). Animal welfare: an integral component of sustainability. In: Sustainable animal agriculture . CAB International, Wallingford, UK. Pp. 42-52.
Velarde A, Fabrega E, Blanco-Penedo I, Dalmau A. (2015). Animal welfare towards sustainability in pork meat production. Meat Science 109: 13-17.
Vargas-Bello-Perez E, Miranda-de la Lama GC, Teixeira DL, Enriquez-Hidalgo D, Tadich T, Lensink J. (2017). Farm animal welfare influences on markets and consumer attitudes in Latin America: The cases of Mexico, Chile and Brazil. Journal of Agricultural and Environmental Ethics 30: 697-713.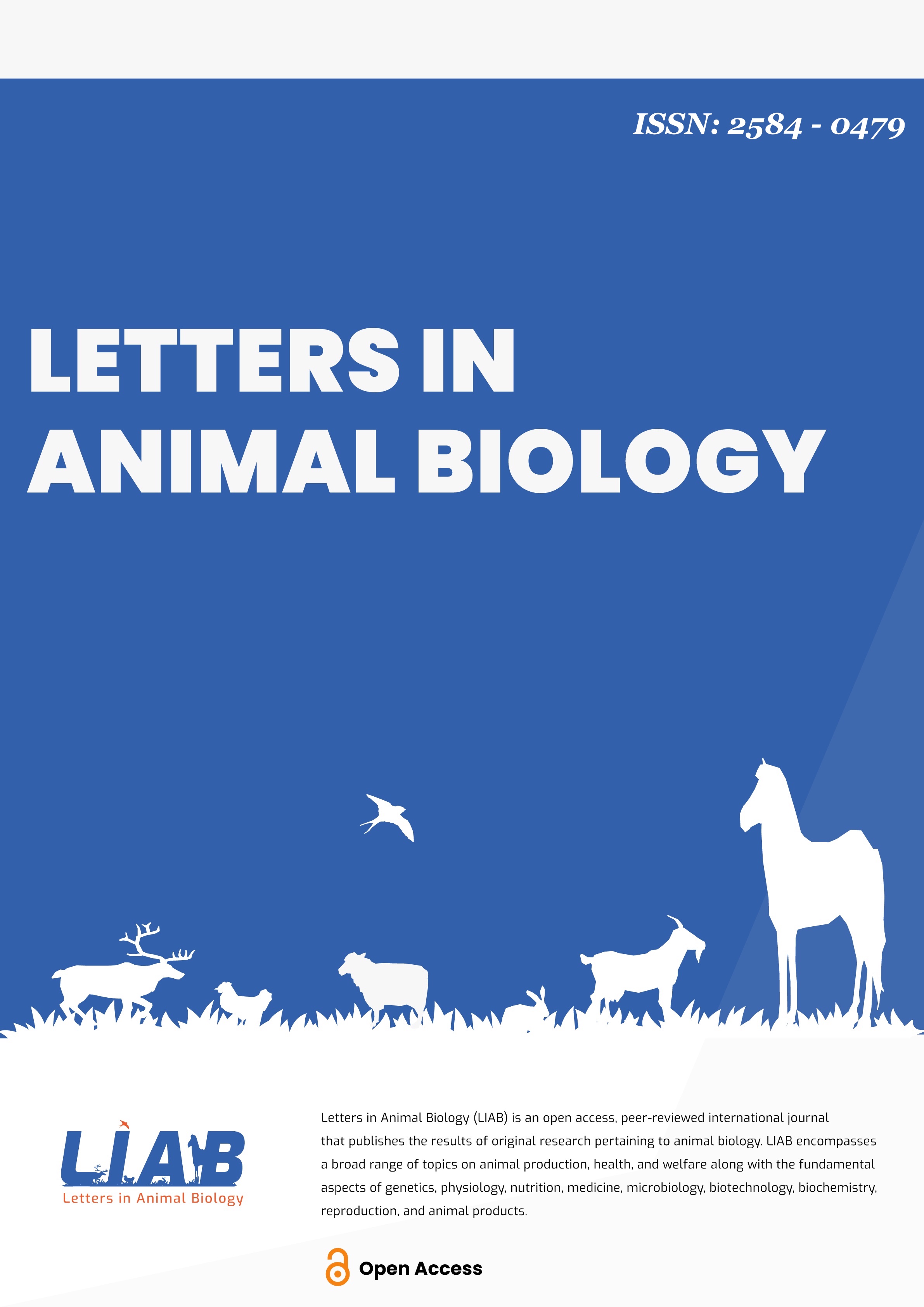 Downloads
How to Cite
Sardar, M. A., Khan, M. I. A., Salman, M., & Ullah, I. (2023). Farm animal welfare as a key element of sustainable food production: Animal welfare and sustainable food production. Letters In Animal Biology, 3(2), 01–08. Retrieved from https://liabjournal.com/index.php/liab/article/view/116
License
Copyright (c) 2023 All the papers accepted for publication in LIAB will be published as open access.
This work is licensed under a Creative Commons Attribution-NonCommercial-NoDerivatives 4.0 International License.
All the papers accepted for publication in LIAB will be published as open access.
Recieved 2023-08-09
Accepted 2023-08-31
Published 2023-09-04